In a future time, you play an emotionally scarred soldier who must stop a plot to exterminate humanity throughout the galaxy.
Mass Effect
is a 2007 science fiction action role-playing third person shooter video game developed by BioWare for the
Xbox 360
and ported to
Microsoft Windows
by Demiurge Studios. The Xbox 360 version was released worldwide in November 2007, published by Microsoft Game Studios. The Microsoft Windows version was released on May 28, 2008, published by Electronic Arts. A
PlayStation 3
version from Edge of Reality was released through the Mass Effect trilogy and digitally as a standalone title on PlayStation Network in December 2012.
The game takes place in the year 2183, with the player controlling an elite human soldier named Commander Shepard and setting out to explore the Galaxy on a starship, the SSV Normandy. The eponymous
"mass effect"
is a form of mass-negating technology, allowing faster-than-light travel.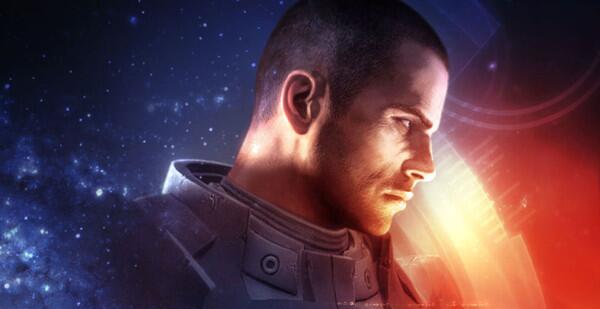 A sequel, Mass Effect 2, was released on January 26, 2010, and takes place two years after the events of the first game. Mass Effect 2 also directly uses players' completed save data from the first game to influence events and storylines within the second game, basing certain events and narrative threads on decisions and actions that the player made in the first game.
In addition to the sequel a third game was released in March 2012 to complete the trilogy. BioWare has also released episodic content online to fill in the story between each game, though these episodes are not essential for understanding the main plot line. The first downloadable content package, Bring Down the Sky, was released on March 10, 2008 (with a PC version released on July 29, 2008). The second downloadable content package, Pinnacle Station, was released on August 25, 2009, for the PC and Xbox 360.
Mass Effect was met with positive reviews from general publications. Combat and visuals were receiving generally positive responses, but much acclaim was given to the interactive storytelling.